T124
GCR Robinson 4,000 gal. tender wheel.
4′ 4″ diam., 13 oval spokes, inner rim with a distinct ridge. Apparent tread 5¼″, tyre width 5½″.
Hub 13″ face dia., level with the tyre.
Source: borrowed works drawing. Also Johnson, Locomotives of the Great Central Railway, vol. 2, p. 154.
Casting: 43.3 mm tread diam. 34.3 mm i/d. Hub level with tyre.
Casting prices and stock . GC loco sets, price list
Scan of a casting in a set for a GC 4-4-0 11B/LNER D9, 10, 11 with a prototype photographs.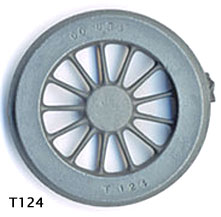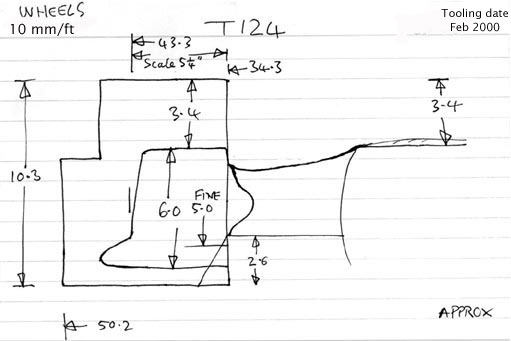 Validated as HTML5
27 Mar 2013