P15
Split spoke wagon wheel. Railway Clearing House dimensions for 8 and 10 ton wagons.
3′ 1″ diam. (3′ 1½″ with thicker tyres), 8 split spokes, rectangular inner rim, 2½″ apparent tread, 5″ tyre width.
Hub 13″ diam, 1″ out from the tyre.
Source: L. Tavender, Coal Trade Wagons page 9.
Casting: 58.7 mm tread dia., 50.05 i/d., hub 1.2 mm out from the tyre.
Tyre width for exact scale models at 1:32, 3.97 mm.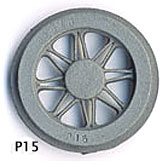 A casting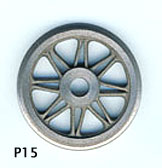 Turned for 'dead' scale.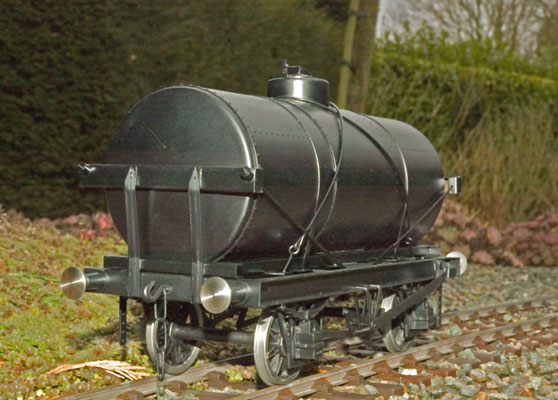 The Finescale Brass (UK) Ltd/San Cheng tank wagon rewheeled with scale wheels.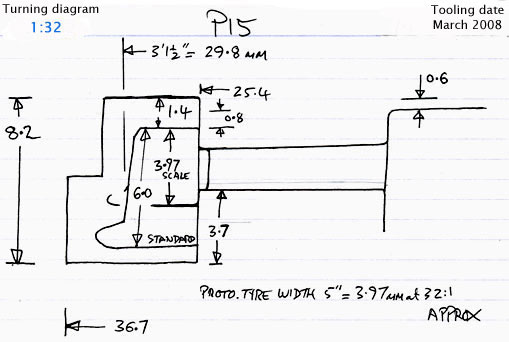 Validated as HTML5
27 Mar 2013