N292
5′ 3″ driving wheel for the LMS Ivatt 2-6-0 4F/4MT and the BR Riddles 2-6-0 3MT/4MT and the 2-6-2T 3MT.
5′ 3″ diam., 16 oval spokes, vee inner rim, 3½″ apparent tread.
Hub 16″ face dia., ⅛″ out from tyre. Pin between at 13″.
Source: No. 76079 measured direct at Llangollen in 1995.
Casting: 100.0 mm tread dia., 88.1 mm i/d., hub 0.2 mm out from tyre, pin at 20.6 mm.
Casting prices and stock . LMS loco sets, price list
Scan of a casting in a set for a LMS 2-6-0 4MT.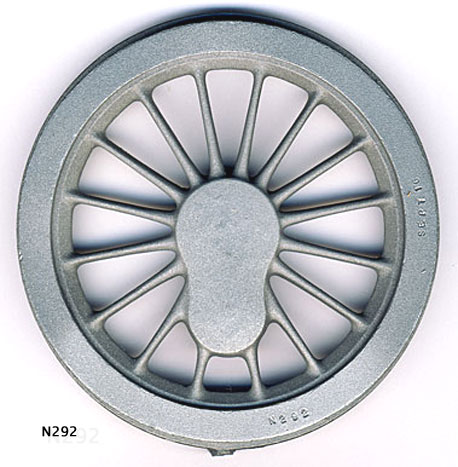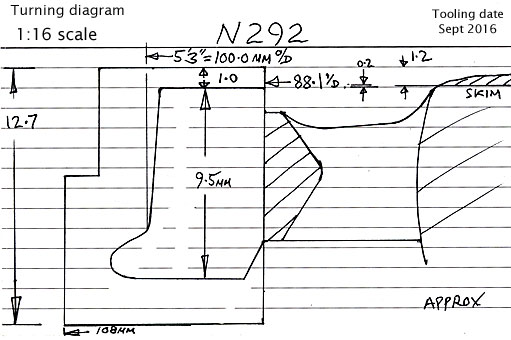 Note: this casting is also suitable for exact scale width tyres: e.g. a common Locomotive tyre width is 6 inches = 9.52 mm (or 0.375") at 1:16 scale.
Validated as HTML5
20 Jan 2017