N52
Solid spoke wagon wheel.
Railway Clearing House dimensions for 8 and 10 ton wagons.
3′ 1″ diam., 8 heavy plain rectangular spokes, inner rim level with the face of the tyre, therfore not showing as a step.
Hub 12″ diam, 1″ out from the tyre.
Source: L. Tavender, Coal Trade Wagons page 9, drawing 'c'.
Casting: 58.7 mm tread dia., 49.8 mm i/d., hub 1.2 mm out from the tyre.
Suitable for scale or up to 10.3 mm tyre widths.
3½″ Gauge Price list . Casting prices and stock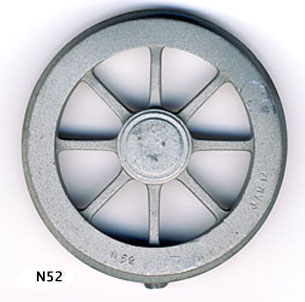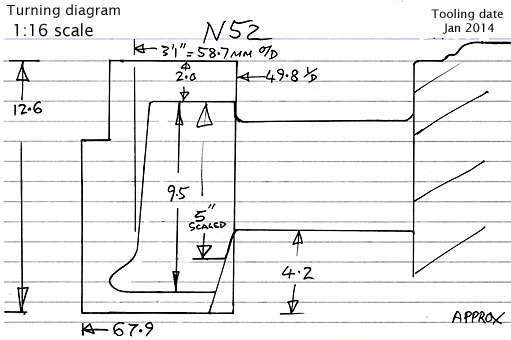 Validated as HTML5
27 Mar 2013