H250, H251 and H367
Driving wheels for the SAR 4-8-2 15F class.
5′ 0″ diam., 14 oval spokes, rectangular inner rim, 3½″ apparent tread.
Hubs 7.7 and 9.3″ face dias., 1½″ out from the tyres, pin between at 14″.
Source: works drawings 261, 263.
Casting: 63.5 mm tread dia., 55.8 mm i/d, hub 1.6 mm out from the tyre, pin at 14.8 mm.
Narrow gauge loco set prices . Casting prices and stock
Scan of the castings in a set for a SAR 15F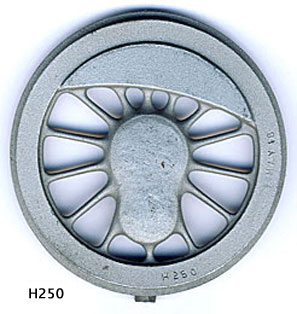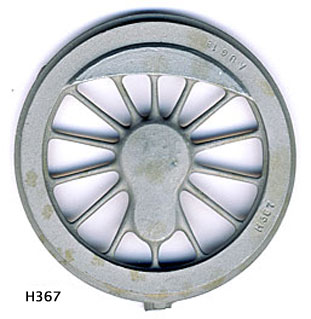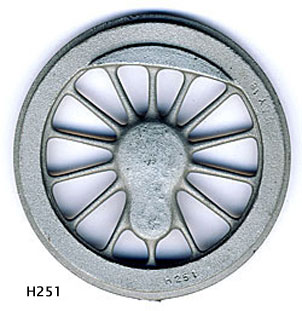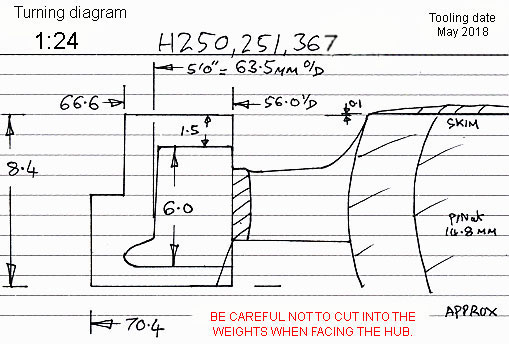 The hubs of the driven wheels, H250, extend at the pin end closer to the rim than does its very large weight. To avoid cutting into the weight I turn the middle of the hub in the normal way, but at the pin end I put the lathe into neutral and just rocked the chuck back and forth by hand while gradualy moving the tool further towards the edge.
Validated as HTML5
11 Aug 2018