X303
LNWR Crampton 'Courier', driving wheel.
7′ 0″ diam., 24 rectangular spokes, rectangular inner rim.
Hub 13½″ face dia., 2″ out from the tyre, pin in line at 10″.
Sources: drawings by E.W. Twining and by M. Sharman (M. Sharman, The Crampton Locomotive, 1983.)
Casting: 94.4 mm tread dia., 86.4 mm i/d., hub 2.3 mm above the tyre, pin at 11.23 mm.
Suitable for the Gauge 3 Society 2010 minimum tyre width of 6.8 mm, or the earlier standard of 8.0 mm.
Gauge 3 loco set prices . Casting prices and stock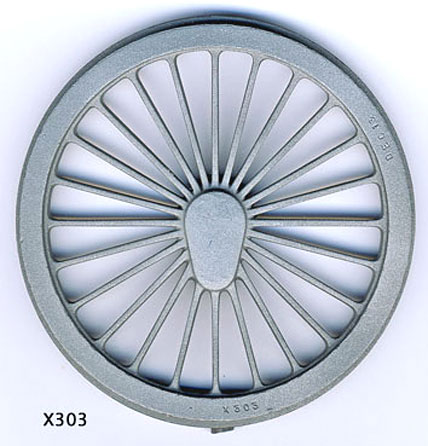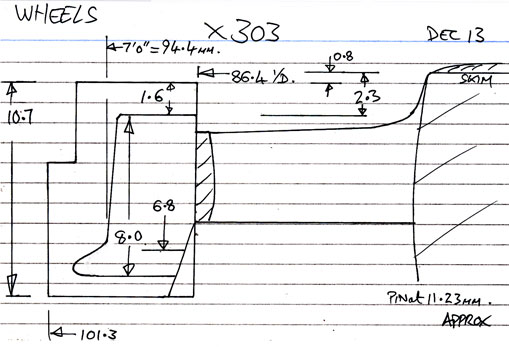 Validated as HTML5
9 Apr 2013