X291
LNWR Crampton 'Liverpool', driving wheel.
8′ 0″ diam., 18 rectangular spokes, very low inner rim. The tyre does not overlap the wheel center.
Hub 17″ face dia., 6″ out from the tyre.
Sources: drawings by E.W. Twining and by M. Sharman (M. Sharman, The Crampton Locomotive, 1983.)
Casting: 108 mm tread dia., 100.3 mm i/d., hub 7.5 mm allowance above the tyre for skimming to match the thickness of your cam disc. The central boss is cast with a machining allowance on the sides as well as on the top.
Note: the inner faces of the tyres were level with the outer surface of the wheel centres - without any overlap on the front, and so without any step down to the internal diameter of the wheel.
Suitable for the Gauge 3 Society 2010 minimum tyre width of 6.8 mm, or the earlier standard of 8.0 mm.
Gauge 3 loco set prices . Casting prices and stock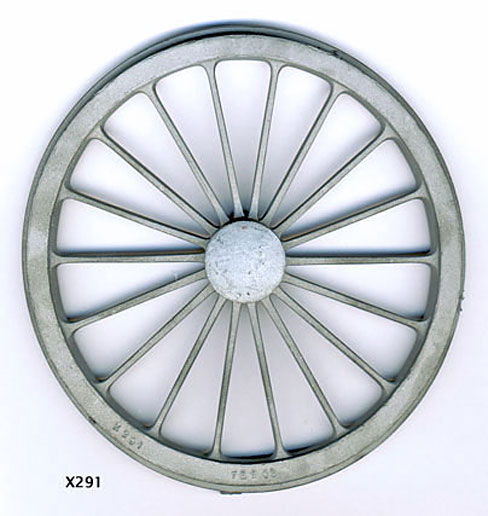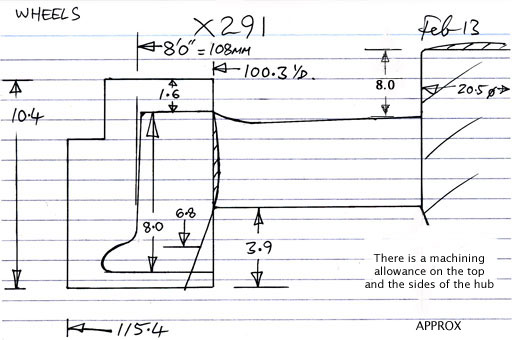 Validated as HTML5
9 Apr 2013