S104
Plain wheels for the SAR spoked bogie wheels.
2′ 10″ diam., 10 oval spokes, rectangular inner rim. Tyre width, 5″.
Hub 10½″ face dia., 1″ out from the tyre. (Some dimensions estimated).
Casting: 108 mm tread dia., 85.9 mm i/d., hub 1.6 mm out from the tyre.
Narrow gauge loco set prices . Casting prices and stock
Source: works drawing for class 16E bogie wheels.
It is also suitable for a 4-8-2 class 23 bogie wheel.
It may not suit 15F trailing wheels, as these are mostly, if not always discs.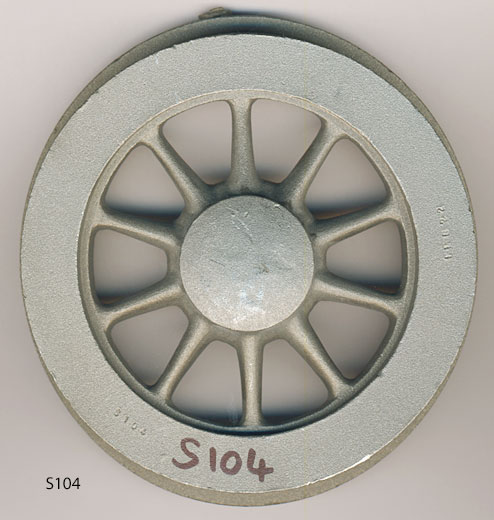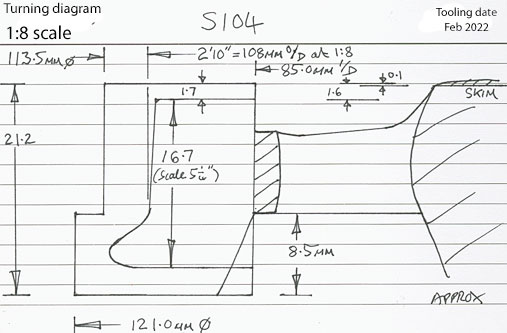 Validated as HTML5
22 Jan 2016