H325
Bogie wheels for the SAR 4-8-2 19, 19B, 19BR, 19C and 19D classes.
2′ 4½″ diam., disc wheels, apparent tread 3½″. Tyre width is 5″.
Hub 1′ 2″ face dia., ½″ out from the tyre.
Casting: 30.2 tread dia., 22.7 i/d., hub 1.0 mm out from the tyre.
Exact scale tyre width at 1:24 is 5.29 mm.
Narrow gauge loco set prices . Casting prices and stock
Scan of the castings in a set for a SAR 19D.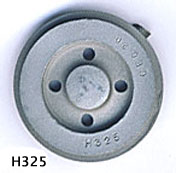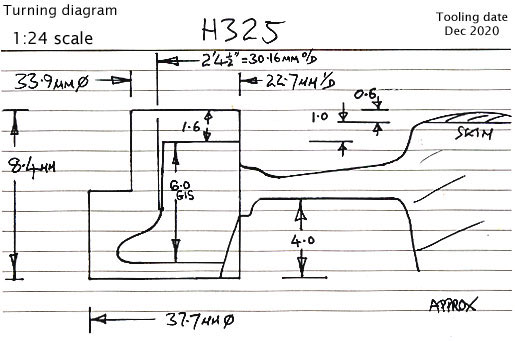 Validated as HTML5
27 Mar 2013