H247, H248, H249
Driving wheels for the SAR 4-8-2 2-8-4 GMAM class.
4′ 6″ diam., 14 oval spokes, rectangular inner rim, apparent tread 3½″.
Hub 1′ 3″ face dia., 1 7/16″ out from the tyre, pin between at 13″.
Source: works drgs. of wheels as used for engines Nos. 4076 - 4170.
Casting: 57.15 tread dia., 49.1 - 19.4 i/d., hub 1.5 mm out from the tyre, pin at 13.8 mm.
Narrow gauge loco set prices . Casting prices and stock
Scan of the castings in a set for a SAR GMAM.
These model castings were originally made without the reinforcing webs on the spoke ends and at the hub. They are still available for any locos (free-lance designs) that do not need them.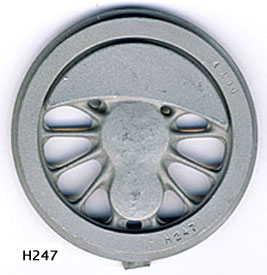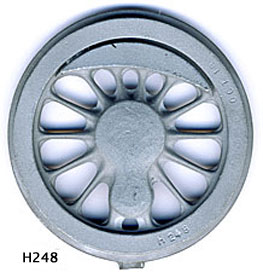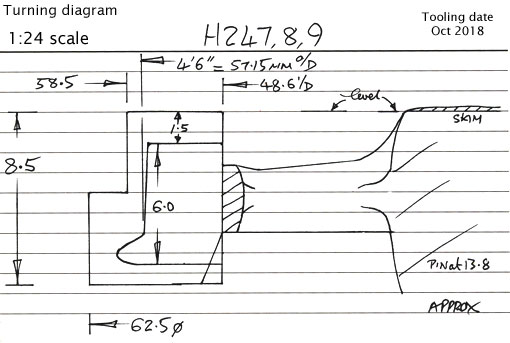 Validated as HTML5
27 Mar 2013