H101 and H102
Freelance.
5′ 0″ diam., 14 oval spokes, rectangular inner rim.
Hub 15½″ face dia., 1″ out from the tyre, pin between at 14″. (Some dimensions estimated).
Casting: 63.5 tread dia., 56.8-56.9 i/d., hub 0.9 mm out from the tyre, pin at 14.8 mm.
Originally made for the SAR 15F from an incorrect drawing in a well known magazine.
They may be of some use for some other locomotive.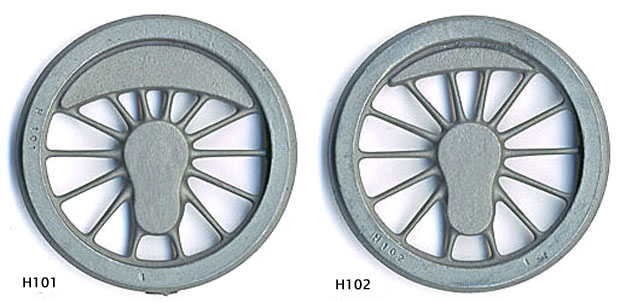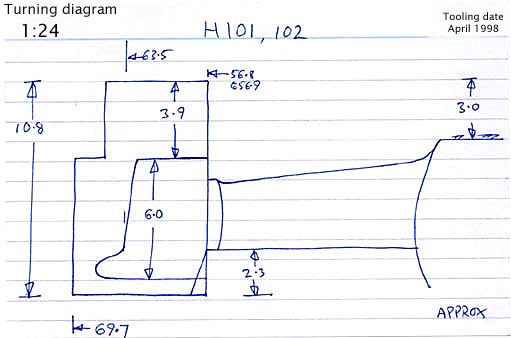 Validated as HTML5
27 Mar 2013