H101 and H102
SAR. Driving wheels possibly for SAR Locos with 5′ 0″ driving wheels, and pins between the spokes.
5′ 0″ diam., 14 oval spokes, rectangular inner rim.
Hub 15½″ face dia., 1″ out from the tyre, pin between at 14″. (Some dimensions estimated).
Casting: 63.5 tread dia., 56.8-56.9 i/d., hub 0.9 mm out from the tyre, pin at 14.8 mm.
Originally made for the 15F from an incorrect drawing in a well known magazine.
They may be of some use for other classes. 15E and 16DA have been suggested.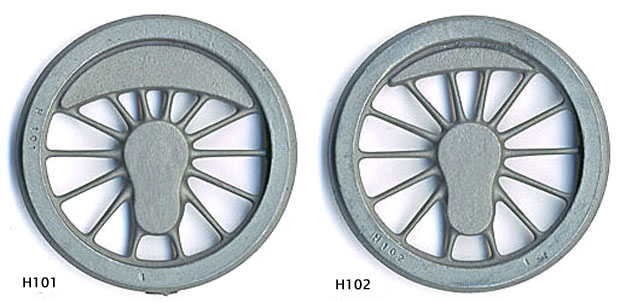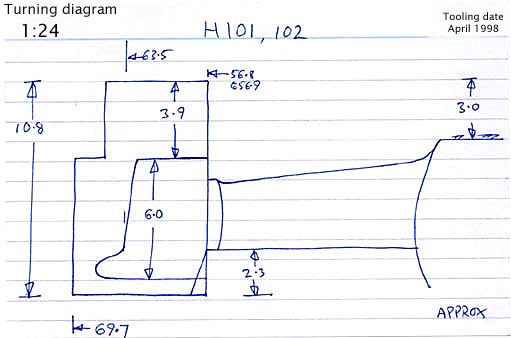 Validated as HTML5
27 Mar 2013